Applications for the 2023 course are now closed.
Interested in joining the program and want to be alerted when future registrations open?
Feel free to leave us your contact information and we will be sure to notify you in a timely manner.
Habiter Demain: co-constructing with users
How to co-construct the uses of tomorrow in an urban or housing project?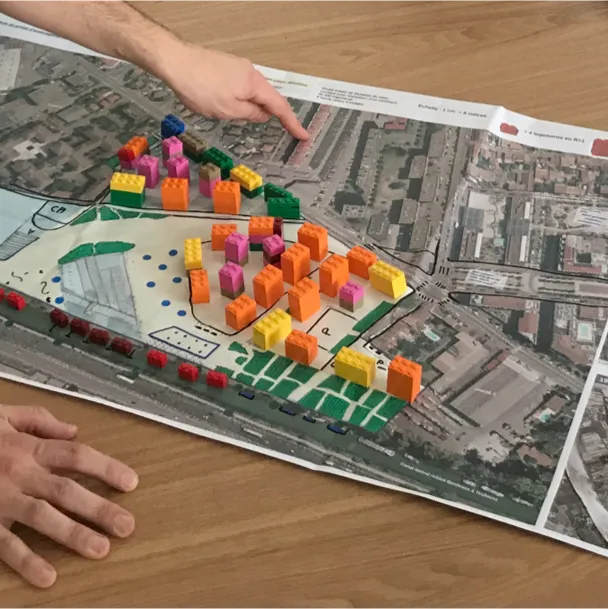 Program
The Innovation Lab is a post-graduate program for learning about innovation.
Each class is interdisciplinary and brings together a variety of profiles from design, technology, social sciences and entrepreneurship.
Surrounded by a network of professionals and experts recognized in their fields, the 15 students in the "Living Tomorrow" Lab will work together on a key issue in the field of urban planning and housing: control of use .
They will explore concrete issues such as:
How can user control respond to the major changes in current behaviors and lifestyles, which are currently disrupting all housing professions (developers, architects, landlords, project owners, planners, etc.)?

How to develop a combination of know-how and interpersonal skills essential to the management of an urban or housing project, such as listening, empathy, observation of needs, identification of weak signals, dialogue, creativity and the ability to project into the near future?
The final innovation objective of the program will be to design a creative toolbox for the (multiple) actors concerned by the control of use, proposing a certain number of experiences and methodologies that can be easily deployed in the field. 
While working on this common thread, students will acquire different innovation methods from design, collective intelligence and creative prototyping.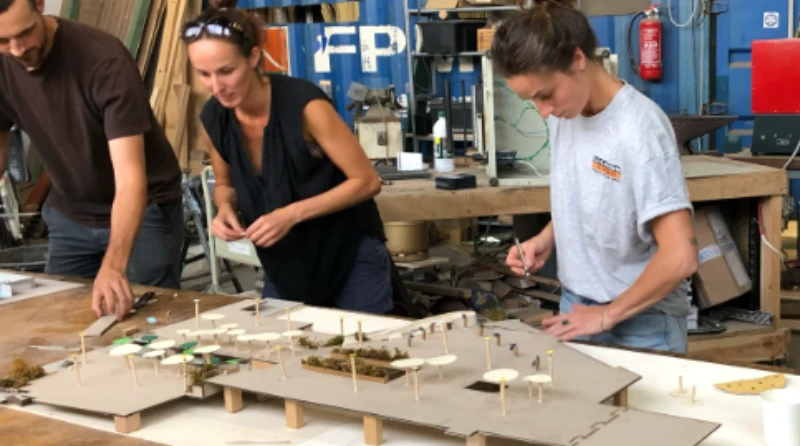 Workshop for the class of 2022
From March 28
to July 13 2023
Free training, working language: French
Hybrid program: 12 weeks at La Plateforme, Marseilles, 4 weeks in remote
Terms: 4 days / week from Tuesday to Friday
Application deadline: Friday, March 10, 2023.Applications are considered on a rolling basis.
Selection: based on application and interview

Participants profiles
Profiles from various backgrounds (young graduates, working professionals or those changing careers, project leaders, etc.), wishing to strengthen their skills in innovation through design and collaborative practices, interested in co-design methods with users and in the urban planning and housing sectors.
Takeaways
Concrete objectives:
Develop technical and relational skills to manage innovation projects 

Exploring the complex issues of housing and control of use 

Co-design a toolbox of creative experiences to implement user control actions in housing projects and

Work collaboratively in an interdisciplinary team

Develop a professional network
Program éléments
Systemic analysis 

Prototyping

Collaborative and interdisciplinary work methods

Co-design / open innovation tools

Societal and environmental approach
The program includes high-level speakers, which we will reveal in the coming weeks.
Training program
Phase #1 - Exploration 
Observation, research, and inspiration // Analyze and define the problem in its complexity, observe the field, meet users and stakeholders
What are the major challenges for housing in the context of the environmental crisis? 

State of the art of user control: what are we talking about? for whom? with whom? for what purpose? 

Introduction to field observation methods

Examples and existing initiatives (conferences, workshops, research)

Conceptualization (rapid ideation, design sprints, pitching)
Phase #2 - Ideation
Creative exploration of future uses in the home // Imagine concepts, explore them and align the vision with users
Design fiction, design service

Visualization of scenarios

Rapid idea development (rapid prototyping techniques)
Phase #3 - Prototyping
Modeling ideas // Making concepts real
Modeling of concepts in interdisciplinary groups (methodological toolbox for mastery of use)

Testing and iteration with users

Prototyping

.
Phase #4 - Documentation
Share results // Write a concept note
Concept notes

Pitch of the results
Participants' projects
A selection of emblematic projects carried out over the years.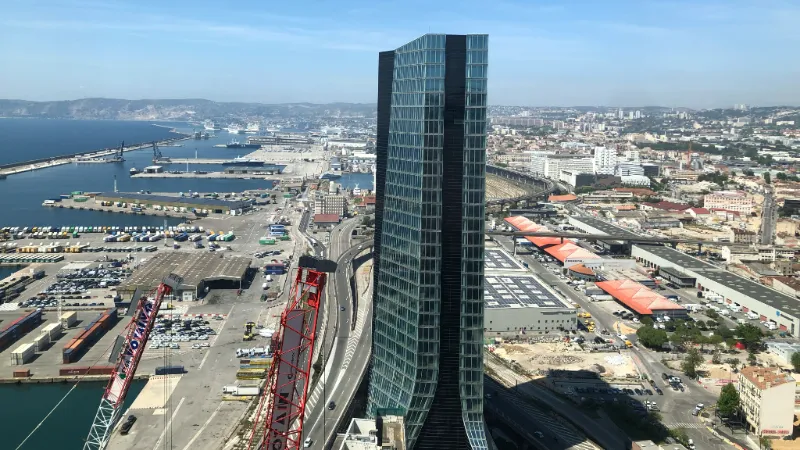 Cazemajou in solidarity and connected
How can we make Cazemajou a community that works with the residents by capitalizing on the arrival of 3,000 students?
Discover the Project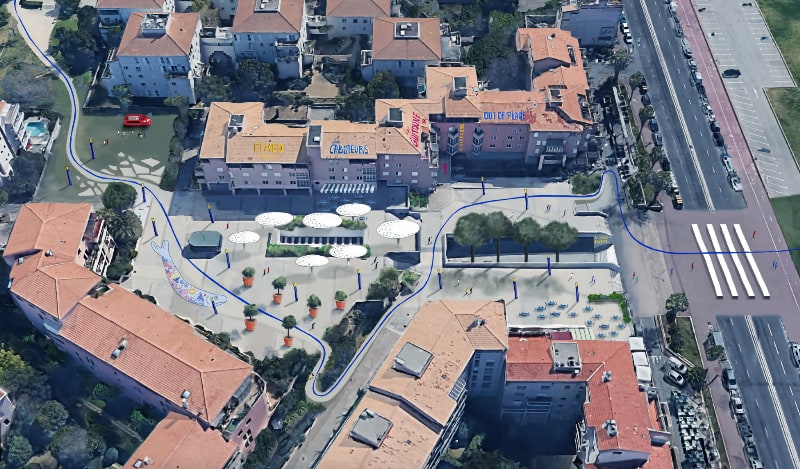 Place Amiral Muselier, Les Caboteurs
How can we make this Admiral Muselier Square a desirable and dynamic heart of the district?
Discover the Project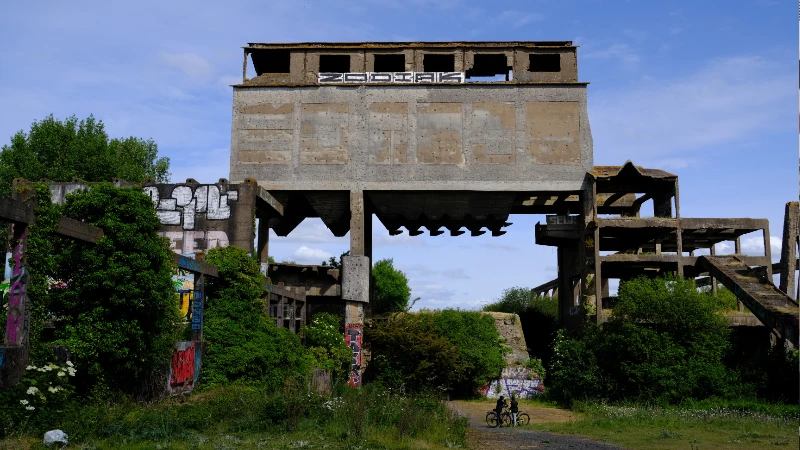 Trignac 2042
How to initiate the transition of the territory, by identifying the levers of change and attractiveness?
Discover the Project
Understand the control of use.
File produced as part of the first class of the Innovation Lab "Habiter demain" in 2022.
The 6 figures of the Habitat
Inspiration booklet produced in 2021 with the Banque des Territoires to better understand the emerging trends in housing...
Living tomorrow?
How to imagine the territories of tomorrow with the users?
Banque des Territoires
Caisse des Dépôts is a public financial institution that carries out public interest missions in support of public policies. As a trusted third-party manager, long-term investor and lender, Caisse des Dépôts facilitates the implementation of innovative, sustainable and solidarity-based projects and participates in the country's economic development. Banque des Territoires has been supporting the Innovation Lab Habiter Demain since 2020.
See the website of the Banque des Territoires